91
« Last post by amecks on January 07, 2020, 09:11:29 PM »
Stopped in to "Grandma Jaree's" after work and came home with these. The plastic tray appears to be wrench holder which I may find useful.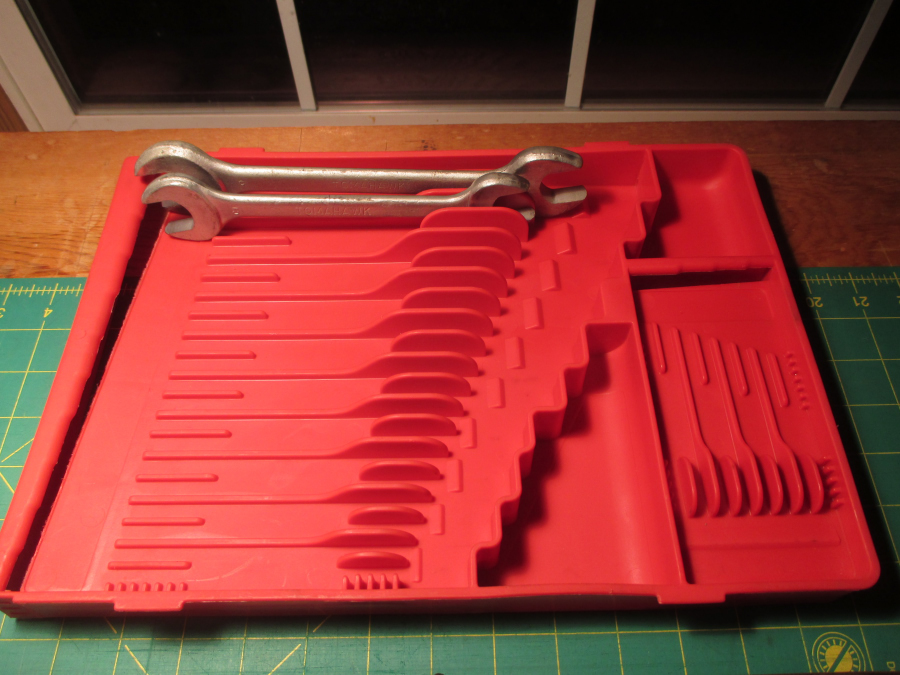 A set of Tomahawk wrenches (Walden-Worcester made). These things have the finish of Japanese motorcycle wrenches but the shape and size is nearly identical to Barcalo Buffalo USA. I know they're not related but maybe W-W copied the Barcalo pattern. The Tomahawk is about an 1/8" shorter.
Does anyone have the missing sizes??? I'd be interested in completing this set. There's a 11/16 + 19/32, also a 1/2 + 7/16. Maybe others?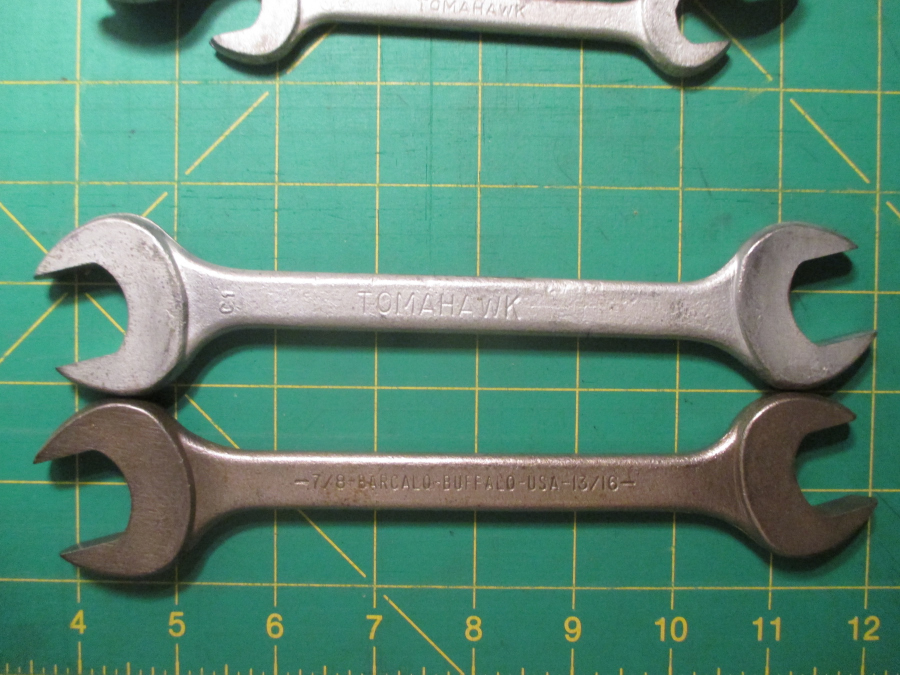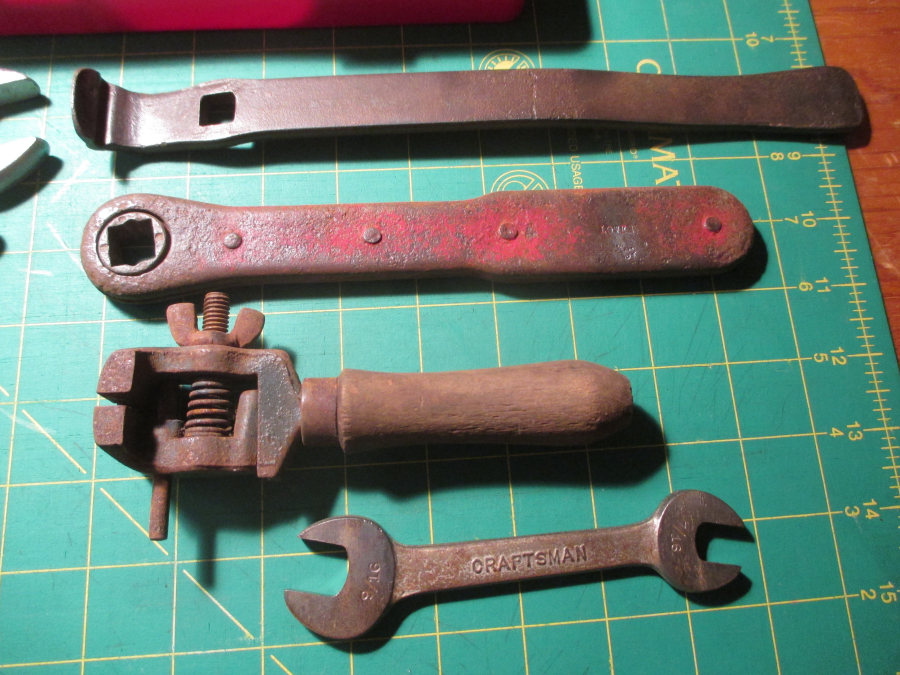 Does anyone recognize the tire iron? The box ratchet is part of some tool - it says RAISE on one side and LOWER on the other. An unmarked hand vise. And a Craftsman wrench C-1725-A.